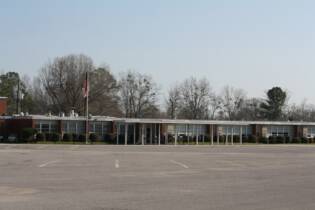 About Our School
Maplesville High School is a small community school located in the town of Maplesville, AL (approximately halfway between Tuscaloosa and Montgomery on US Hwy 82). Maplesville is located in Chilton County with the last census showing approximately 800 residents. The best way to describe Maplesville High School is a small school with a big heart. MHS serves students from Pre-K through the 12th grade. There are approximately 540 students and 33 certified faculty members. Many of the faculty and students have lived in Maplesville for many years, and/or come from a family that attended Maplesville High School. This contributes to the strong sense of community and school spirit.
Taking pride in the spirit of excellence and the tradition of success.
Mission Statement
The Mission of Maplesville High School is to instill high expectations of academic excellence, provide a safe and secure learning environment, encourage positive behaviors, and ensure a quality education in order to create lifelong learners who will be college and career ready citizens.
Motto
Home of Spirit, Pride, and Tradition
Beliefs
Every student is a valued individual who can learn and deserves a quality education in a safe environment

Every student's education is the shared responsibility of stakeholders

Learning is a lifelong endeavor

Every student should be prepared for a knowledge based, technology-enhanced culture
s and staff have always lived in Maplesville, which contributes to a strong sense of community and school spirit.