Parent/Student Information
Class Schedule
Bell Schedule
School Opens - 7:30
Warning Bell - 7:55
Homeroom - 8:00
1st Period - 8:05 to 9:35
2nd Period - 9:40 to 11:10
Acceleration w/ HS Lunch - 11:10 to 12:05
3rd Period - 12:05 to 1:35
4th Period - 1:40 to 3:10
Dismissal Schedule
Pre-K - 2:30
Elementary Car Riders - 3:00
High School Car Riders and Buses - 3:10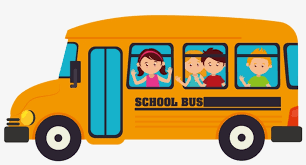 Transportation
The goal of the Chilton County Schools Transportation Department is to provide safe, efficient, and reliable transportation for the Chilton County School system. Chilton County Schools buses have an excellent safety record and have been recognized by the Alabama Department of Education for excellence in maintaining our buses.

For information on specific bus routes, please contact Chilton County Transportation office.
Transportation Office: 205-280-2950
Transportation Office Fax: 205-755-6397
Transportation Supervisor: Mark Cleckler
Route Specialist: Allen Bazzano
2023-2024 PreK Registration
PreK Registration for the 2023-2024 School Year will open Sunday, January 15th and end at midnight on Wednesday, March 22nd. Pertinent information is on the flyer found below. The registration link is https://prek.alaceed.alabama.gov. Any information entered in this link before January 15th will be deleted on that day.
Random drawing will be held on March 24th at 9:00 AM in the MHS Auditorium.
2023-2024 PreK Registration Documents